I love spotlighting blogs that have recently caught my attention and I certainly still plan on doing so but I also wanted to include a few other things in my weekly Feature Friday post so I'm changing it up just a bit. Continue reading to see how!
Feature Friday -Currently Blog Obsession
I you were like me and LOVED the movie Clueless then you just may have heard of her before. Alicia Silverston. Did you know she has a blog all about living your healthiest and happiest life possible while taking care of the one and only planet earth we've got.  Alicia has been vegan forever now but the best thing about her is she never comes off pushy and offers so much valuable information, recipes, and resources on just being and living healthy.
I truly believe vegans and non-vegans alike will all gain something valuable from checking out her blog!
Feature Friday – Instigram Photo
This past week I harvested a bunch of lettuce, swiss chard and beets and D and I have been feasting all week on them. I love that we get to eat off our land. It makes me feels so primitive.
Feature Friday – What I'm Loving Right Now

This week I found out the sex of my brother and sister-in-law's baby and I'm excited to say that my adorable nephew Henry will be getting a little sister!!!
See, he's adorable! And his parents are pretty adorable too!
Striped Walls - Guess what I'm painting in our entry way???
Here is my inspiration: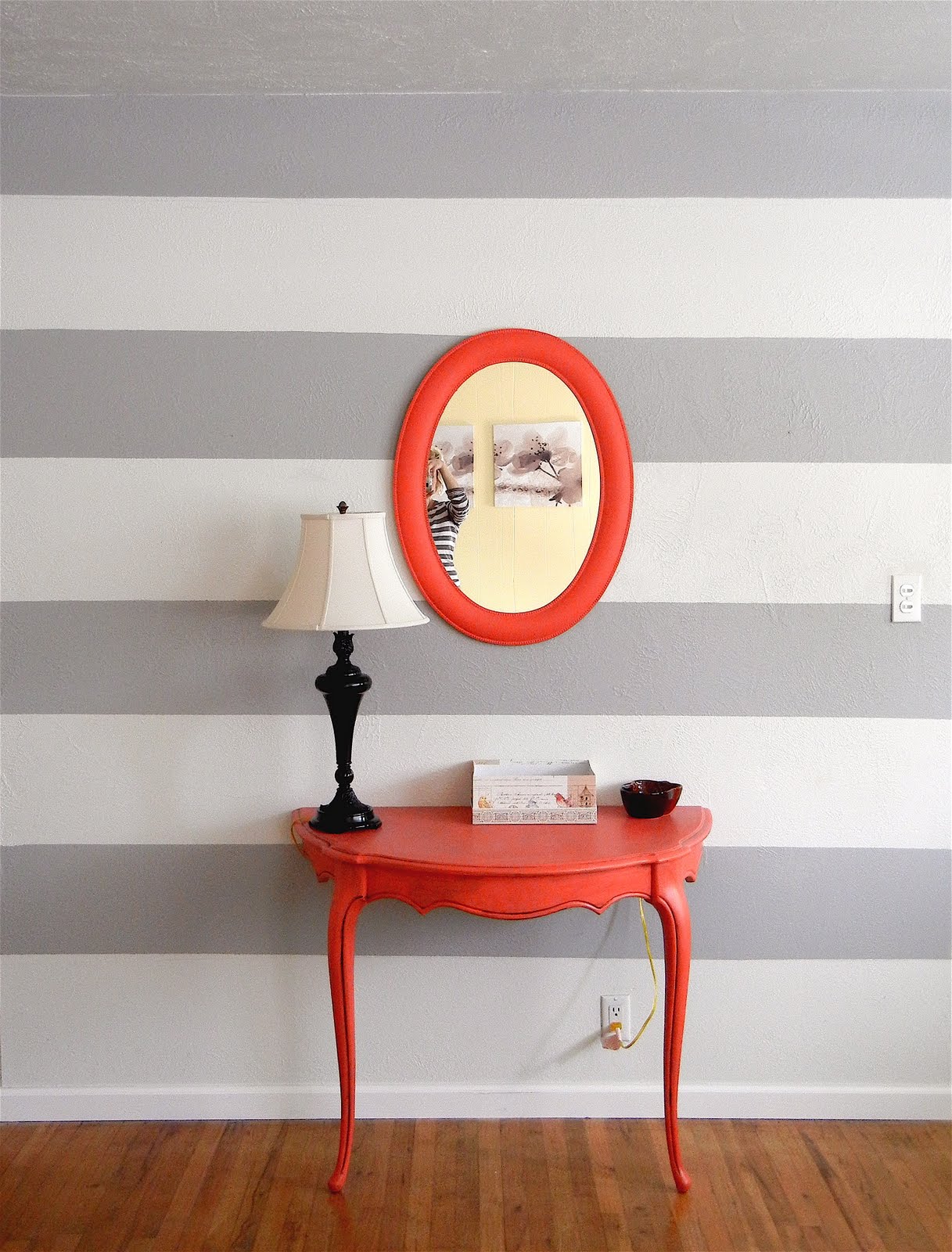 The Warm Oregon Weather and Everything Starting to Bloom!
What are you loving this week? A blog? Instagram photos? What's happening in your life that puts a big smile on your face? I'd love if you'd share!
And I wouldn't want you to miss out on anything else I may share on Facebook, Twitter, Pinterest, and Instagram (bullfrogsandbulldogs). Come on over and follow me there!